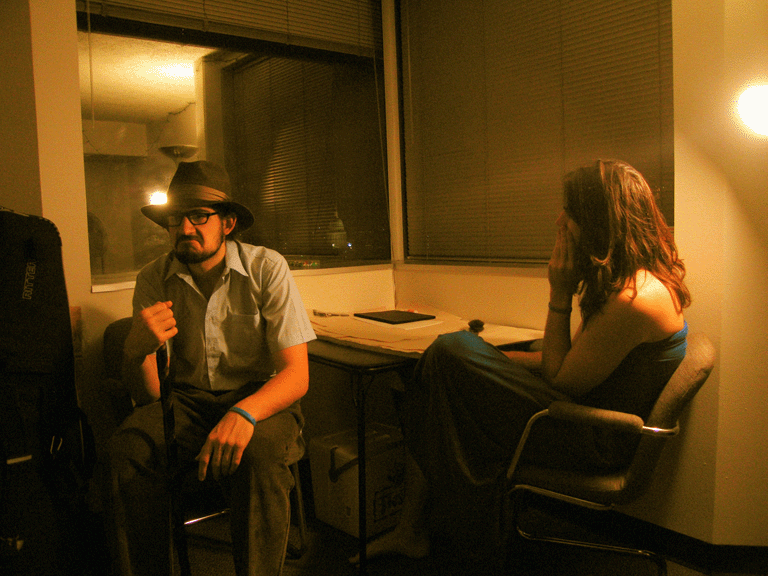 Oxford | Experimental Film | Everything | The Eyes Have It Videos | Home
My Life | Puppet Time | Rants | 30 seconds | Special People | Red Vs. Blue | Photo Gallery| Voice-Overs
Experimental Films:
| | |
| --- | --- |
| | A simple video of me cleaning my room. Most likely my mother's favorite video ever. |
| A dramatization of what waking up late. | |
| | |
| --- | --- |
| | A picture segment showcasing my dear sweet parents and how they respond to each other now after 22 years of marriage. |
| Myself reading Chapter 21 of a biology text book. | |
A collection of pictures where my friends Chris Armstrong and Devan Patrick eat tortillas and cheese.

This piece showcases the talents of my roommate Michael Geiger as he does what he does well... homework.

My uncle and aunt bought a home, then went about bringing it back to life.

The first part in my currently unsequeled series where I encounter danger at every turn. In this one an assassin is sent to kill me in my sleep.
Note: The roommate doesn't seem to be bothered by this.
Additional Note: The assassin is my good friend Jason and he's about 6'7"
| | |
| --- | --- |
| | My friend Steve is given a hair cut by my brother. |
| Some exciting cooking. | |
| | My father and I go to his office. |
| Live action Goldeneye from N64. | |
Merry Christmas A Shopping Tale

My brothers and I go shopping for Christmas for our parents.

A day in which my brother decided to work on his boxing out.

My friends and I made this video for our spanish class. It's in Spanish.

The Date

A dream date of mine.